Online Events
Topic: IMPROVING YOUR HEALTH & WELLBEING WITH AFT QUANTUM WELLNESS!
Description:  We are a holographic image of our energetic system! How well we feel, think, and act is based on our energetic wellness.
Within our human engineering, lies the great inner potential to correct, heal, rejuvenate, and even enhance our wellbeing and performance. Come, join us in understanding how we can leverage Quantum Resonance Technology to tap into our inner potential to EMPOWER, ENHANCE, and ENRICH!
Webinar Itinerary:
Understanding the Human Energy System and Energetic Wellness
Holistic Wellness with AFT Quantum Technology
How to Self-heal & Empower with AFT Amwand
Protect & Harmonize your Bio-field with an AFT Ampendant
Overview of the AFT Quantum Technology & products.
Q & A and sharing...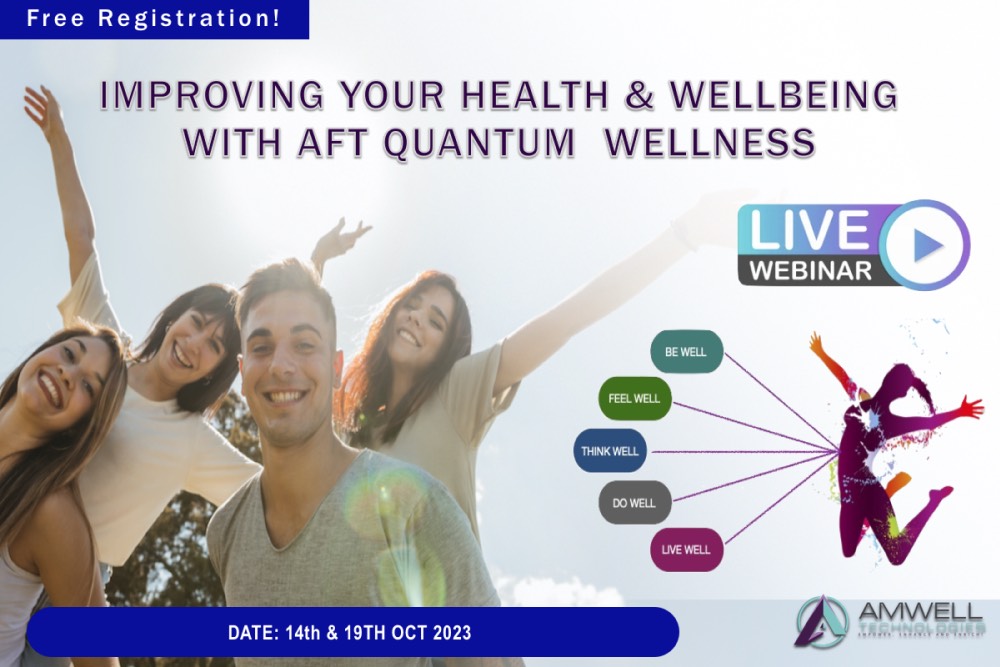 Webinar ID:867 1001 4858
Date: Oct 14, 2023 4:30 PM Singapore
(Time Zone: 8.30 am - GMT / 12.30 pm UAE)
Webinar ID: 861 7227 8405
Date: Oct 19, 2023 7.00 PM Pacific Time (US and Canada)
(Time Zone: 10 pm - EST / Oct 20, 2023 10:00 AM Singapore)
ZOOM WEBINAR
FREE REGISTRATION. LIMITED SEATS